Michael B. Gross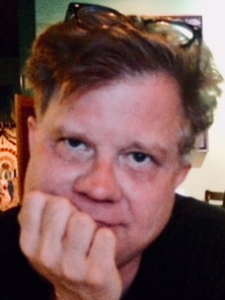 Associate Professor
Ph.D., Brown University
Office: Brewster A-217
Email: grossm@ecu.edu
Phone: 252-328-6749

Spring 2022 Office Hours:

Professor Gross in addition to a Ph.D in History from Brown University holds the M.A. in History from Columbia University, and a B.A. in History and German Language and Literature from the University of Chicago. He teaches undergraduate and graduate courses on modern world civilizations, and modern German and European history.
He is author of The War against Catholicism: Liberalism and the Anti-Catholic Imagination in Nineteenth-Century Germany (Ann Arbor: University of Michigan Press, cloth 2004). He argues that anti-Catholic culture in Germany shaped a modern identity that included industrialization, capitalist economics, national unification, and gendered public and private spheres. He shows that the German liberals attack against Catholicism and the Catholic church was an attempt to assert economic, social, sexual, and moral order. Ultimately, the intolerance that was constitutive of German liberalism and the state-sponsored attack on the Catholic church compromised the development of a more tolerant civil society and would have even more dire consequences for Germany minority populations in the twentieth century.
The War against Catholicism was published in paperback in 2005 and was awarded the John Gilmary Shea Book Prize of the American Catholic Historical Association. The American Historical Review wrote the book was "a fascinating demonstration of the historian's craft in a cultural and literary key…. It adds a crucial dimension to our understanding of liberal ideology and culture… All future discussions of Germany's conflicted, confusing path to modernity will have to take note of Gross's powerful, outrageous, and disturbing exploration of the troubled liberal imagination."
Professor Gross has received grants and fellowships including from the Social Science Research Council-Berlin Program for Advanced German and European Studies, Freie Universität Berlin; the Deutscher Akademischer Austauschdienst (DAAD); The German Historical Institute, and the Southern Regional Education Board. He has presented his research at scholarly venues including among others the American Historical Association; the German Studies Association; Nineteenth-Century Studies Association; the Consortium on Revolutionary Europe; American Society of Church History; Social Science History Association; American Catholic Historical Association; Center for European Studies, Harvard University; Columbia University; Ives Simon Memorial Lecture, The University of Chicago; Freie Universität Berlin; Boston College; Brown University; Davidson College, NC; University of North Carolina, Chapel Hill; University of New Castle, UK; and twice The Annual Commencement Lecture, Lenore-Rhyne University, NC.
Professor Gross's current research focus is a book on the emergence of modern anti-Catholicism and convent atrocity narratives in nineteenth-century Germany.  He is also finishing an article manuscript on the S.G.C. Middlemore, one-and-only English translation, The Civilization of the Renaissance in Italy (1878), from Jacob Burckhardt's monumental history in Germany (1860) and an article about Biedermeier art, Romanticism, and esoteric readings of Carl Spitzweg's paintings.
---
Selected Publications:
The War Against Catholicism: Liberalism and the Anti-Catholic Imagination in Nineteenth-Century Germany, Ann Arbor: University of Michigan Press, hardback, 2004, paperback, 2005.
"Kulturkampf and Geschlechterkampf: Liberalism, Anti-Catholicism, and Misogyny in Nineteenth-Century Germany." From Empire to Federal Republic: Elites, Violence, and Society in German History. Ed. Frank Biess and Mark Roseman. Oxford: Berg Publishers, forthcoming 2004.
"The Catholic Missionary Crusade and the Protestant Revival, 1848-1872." In Neighbors and Strangers: Protestants, Catholics and Jews in Germany, 1800-1914, ed. Helmut Walser Smith (Oxford: Berg Publishers, 2001), 245-265.
"The Strange Case of the Nun in the Dungeon, or German Liberalism as a Convent Atrocity Story." German Studies Review 23, no. 1 (2000): 69-84.
"Kulturkampf and Unification: German Liberalism and the War against the Jesuits." Central European History 30, (1997): 545-66.
---
Courses Offered:
HIST 1031: World Civilizations Since 1500
HIST 3435: History of Europe Since 1914
HIST 3460: Germany, 1789 to 1914
HIST 3461: Germany since 1914
HIST 4470: The Great War: Experience, Memory, and Legacy
HIST 5480: Weimar and the Rise of Hitler
HIST 6375: Twentieth-Century Europe