Grad Student List
---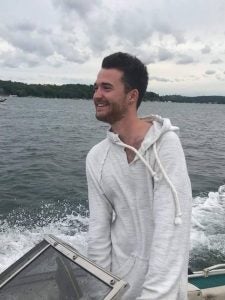 Patrick Boyle is originally from Chicago and studied history as an undergrad but eventually completed a research master's degree in Historical and Maritime Archaeology in Bristol, England. He applied to ECU to gain more fieldwork experience. His research interests focus around 16th-18th century piracy. Outside of school, he enjoys scuba diving, skydiving, and other outdoor activities. He has been working as an indoor skydiving instructor for the past two years while volunteering on archaeology digs in the USA and the UK. He plans on pursuing a PhD in Maritime Archaeology and wants to retire in the Caribbean.
---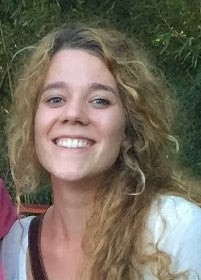 Amber Cabading is a current graduate student in the Maritime Studies program at ECU. She graduated from Texas State University with a BS in Anthropology minoring in Geography and Art History. During undergrad, she worked on a handful of terrestrial and underwater sites while volunteering for the Prehistoric Research Center and Center for American Studies. Amber's last year of undergrad was spent interning for the Marine Archeology Program at the Texas Historical Commission (THC). There, she was exposed to the regulatory aspects of maritime archaeology and the importance of protecting maritime cultural heritage. Currently, her interests involve public archaeology, shipwreck survivor archaeology, and Spanish colonialism. Her goal is to build upon and practice an archaeological methodology that centers on engaging with local communities in every step of an archaeological process from project planning to excavation, conserving, education, monitoring, and managing archaeological sites.
---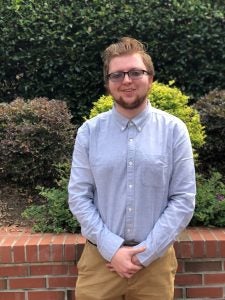 Adam Clark is a graduate student in the Master of Arts program within the Department of History at ECU. He is originally from Tarboro, North Carolina, and graduated from North Carolina State University with a Bachelor of Arts in History in May 2021. He is interested in both American and Military History—specifically during the late 19th- early 20th centuries—with a concentration in the United States' involvement in World War I. His thesis will likely cover a focused theme within the realm of World War I-era American Military tactics and American-issued weapons that were used during the war. His hopes are to become a Military Analyst/Historian after graduating from ECU. Beyond academia, Adam enjoys drawing sketches, listening to music, playing video games, and watching movies in his free time. If there was any place best find Adam, it would be somewhere with quality pizza, as that has been his favorite food of choice since he was a kid.
---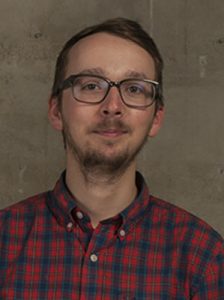 Zachary Dale is a graduate student in the American History Master of Arts program with a focus in LGBTQIA+ history of the American South, specifically Greenville and East Carolina University. A native of Raleigh, North Carolina, they earned their Bachelor of Science from ECU in 2017 with a double major in History Education and History. In 2017, they received second place in the Rhem-Schwarzmann Prize for Recognition of Student Research for their paper on the LGBTQIA+ History of ECU. They currently serve as one of the graduate assistants in Joyner Library. Outside of work and school, Zachary loves to spend time with their dog, two cats, and their better half, Drew. Zachary's research is currently available in ECU's Heritage Hall.
---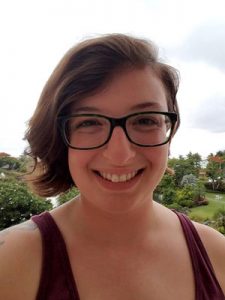 Emily DiBiase is a student in the Maritime Studies program at ECU. She grew up in York, Pennsylvania and earned a B.A. in Archaeology from Lycoming College in Williamsport, Pennsylvania. There, Emily trained in terrestrial archaeology. She dug at the site of Idalion in Cyprus for two seasons, one as a supervisor. She has also worked for the York County Heritage Trust cataloging and organizing documents and for the Charlotte Museum of History doing a study of mid-century modern architecture. Emily is beginning her thesis research, focusing on maritime exchange networks in the Bronze Age Mediterranean.
---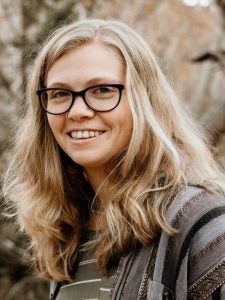 Lydia Downs is a second-year graduate student in the Maritime Studies program. She obtained her BA in Archaeology and History from UMass Boston. Lydia's focus is on Native American Maritime Culture. For her thesis, she is collaborating with the Coharie Tribe to tell the story of their newly repatriated dugout canoe. Lydia has worked alongside several tribes in New England, doing archaeological digs with the intention of repatriating the artifacts back to the tribes so that they can tell their own stories. Her thesis work will be along the same lines where it is just a means to facilitate the Coharie people telling their own history. Lydia's other hobbies and interests include hiking, diving and spending time with friends and family.
---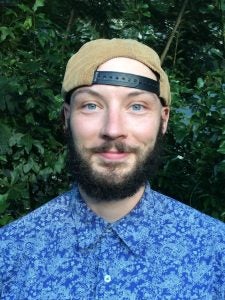 Ian Dunshee is a first-year graduate student in the Maritime Studies Program. Originally from Des Moines, Iowa, he graduated with a B.S. in Anthropology, a B.A. in French, and a GIS Certificate from the University of Iowa in 2016. Since then, he has worked in different regions to broaden his professional experience. Some of these include helping to preserve iron mining heritage in northern Minnesota with the Conservation Corps and Minnesota DNR, conducting a Fulbright-sponsored prehistoric rock art digitization project in the Lesser Antilles, and most recently working as a GIS specialist and CRM field archaeologist in the southwestern United States. Ian hopes to continue his research in Caribbean archaeology and digital archaeological methods development, ultimately to pursue a doctorate degree and a career in academic research and heritage management.
---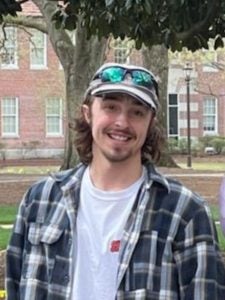 Dominic Fargnoli is a first year graduate student in the Maritime Studies program. Dominic is from Southern New Jersey where he graduated with a Bachelor's degree in Anthropology specializing in Archaeology, with a minor in GIS. Dominic worked throughout the past few years as a Land Surveyor specializing in Topographical and Property surveys, as well as working as a full time Scuba-Diver for a golf ball retrieval company, spanning the East Coast going to different golf courses to dive their quarries and lakes. Through these positions, he gained many skills and knowledge that will benefit his journey through the Maritime Studies program, and following wherein he hopes to work in the field following his graduation in CRM work. For the past few years, Dominic has set his hopes on this career path and finally can begin to express his dedication and practical abilities through this program, which will lead to great opportunities in the future
---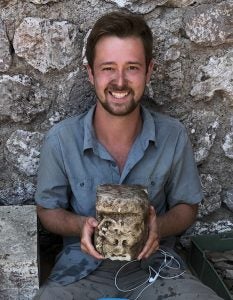 Matthew Lowe is a graduate student in the Maritime Studies program. Originally from Dallas, Texas he grew up in Nashville, Tennessee and graduated from the University of Alabama with a B.A in History with a minor in Anthropology. He has taken part in terrestrial archaeological digs at St. Catherine's island Georgia, and Cosa, Italy. Both sites were in close proximity to water and the artifacts lost to river erosion as well as a submerged port area helped spur his interest in maritime archaeology. His areas of interest include World War II in the pacific, Roman Classical Antiquity, and the Minoan Civilization
---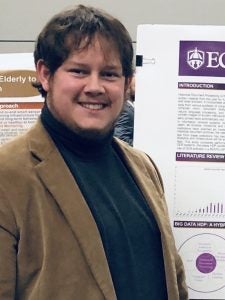 James Philips is a student in the MA in History program concentrating in European History. His eclectic historical interests range from the late Roman Republic through the Renaissance and Protestant Reformation. A native of eastern North Carolina, he completed his BS in Computer Science and BA in Classical Civilizations from ECU in 2019. His thesis research is focused on the Roman historian Sallust and the affinities of his Bellum Catilinae and Bellum Jugurthinum with the Roman moral tradition.
---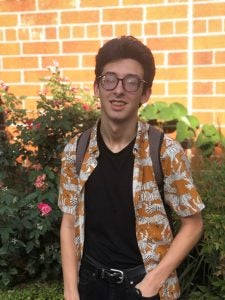 Jonathan Rebmann is a first-year Graduate student in East Carolina University's MA in American History program. He previously graduated from ECU with a BS in Political Science and History. He discovered his interest in history while attending classes at Pitt Community College, finding support from several teachers there to pursue the discipline. At the moment, he has considerable interest in political economy, ideologies such as Liberalism and Communism, and a budding fascination with American history.
---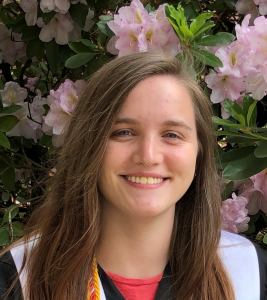 Darby Robbins is a first-year student in the Maritime Studies program. Born and raised in eastern North Carolina, she got her undergraduate degree at Appalachian State University in Anthropology, concentrating in Archaeology, with a minor in History. Darby's research interests include piracy during the Age of Sail and its cultural impact on maritime communities. Outside of academia, she enjoys reading, singing, and spending time with her cat, Arya.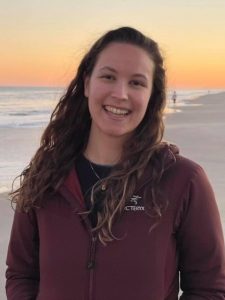 Jill Schuler is a graduate student in the Maritime Studies program here at ECU. She received her BA double-majoring in History and International Relations at the University of Toronto. Having spent a year of that time studying at SciencesPo in Reims, France, she is fluent in French and has a specialized interest in the naval interrelationships of France, Britain and the United States at the turn of the 19th century. Her background is in museums, having completed internships at the NC Museum of History and the Graveyard of the Atlantic Museum. Jill is excited to pursue a career that combines her passions for history, exploration, and the outdoors.
---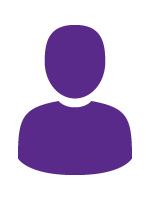 Patrick Smith is a student in the Maritime Studies Program. Patrick was born and raised in Wilmington, Delaware, but has lived in Cameron, NC for many years. He graduated cum laude from Liberty University with a BS in Criminal Justice: Criminal Psychology Cognate, with a minor in Strategic Intelligence. He became interested in maritime archaeology at a young age when the first children's books on the discovery of the Titanic were published. Patrick became encouraged to apply for East Carolina University's Maritime Studies Program after being reintroduced to scuba diving through Task Force Dagger, a nonprofit organization that supports wounded, ill or injured military special operations members and their families. His primary interests are the WWI, WWII eras and the Age of Sail.
---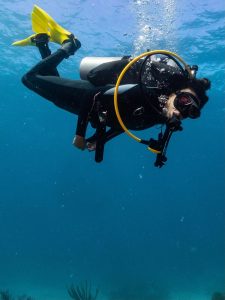 Stephanie Sterling (she/her/hers) is a graduate student at East Carolina University in the Program for Maritime Studies. Originally from Omaha, Nebraska, she has spent the past few years calling Florida, Arizona and Nevada home while working for the National Park Service. She graduated from the University of Nebraska-Lincoln with a B.A in Art History and a minor in Archaeology. While at UNL, several experiences influenced her decision to study maritime archaeology: a one-credit SCUBA class taken on a whim, field work at Antiochia ad Craǧum in Turkey, and photogrammetric work at the Maya Site of Copan UNESCO World Heritage Site.
Sterling's thesis attempts to delineate physical and cognitive boundaries associated with North Carolina rice plantations along the Brunswick River and investigate how life within the waterways disrupted the power structures among planters and enslaved Africans by creating liminal spaces of freedom. While at ECU, Stephanie hopes to acquire expertise in mapping, remote sensing and innovative imaging methods. And strives to work collaboratively and inclusively with diverse communities and stakeholders within her research.
---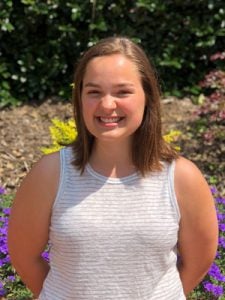 Mackenzie Tabeling is a student in the maritime studies program. She received her BA in Anthropology with minors in history and religion from Transylvania University in Lexington, Kentucky. During undergraduate, Mackenzie volunteered at a Camp Nelson, a Civil War Heritage park, as a terrestrial archaeologist. In addition, she contributed to two university-funded maritime archaeology projects in El Salvador and the Florida Keys, testing both sonar capabilities and under-water imaging. Mackenzie's research interests include the colonial Americas and the Caribbean with a focus in Public Archaeology.
---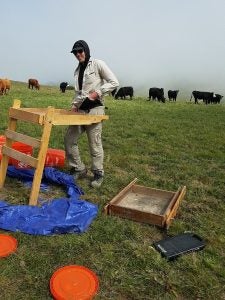 Dayan Weller grew up in the Monterey Bay area, where he developed an interest in the ocean and maritime history at an early age. He attended Cabrillo College, where he decided to pursue archaeology as a career and eventually enrolled in the 2014 field school on Santa Rosa Island & in Nipomo, CA and began working in CRM shortly after. He transferred to UC Santa Cruz where he graduated with a B.A. in Anthropology in 2018, and continued to work on CRM projects until moving to Greenville, NC to begin the Maritime Studies graduate program at ECU. His primary research interest is commercial whaling, and ultimately he hopes to work on the history of the shore whaling industry in central California.
---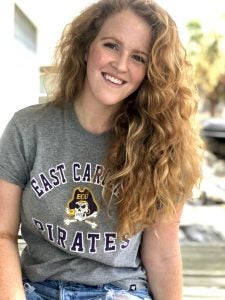 Lindsay Wentzel is a graduate assistant in the Maritime Studies program at ECU. Originally from Yorktown, Virginia, she graduated from Virginia Tech in 2018 with dual B.S. degrees in Wildlife Conservation and Marine Fisheries Conservation. After a pivotal internship experience combining sea snail biology and marine history through the Smithsonian Tropical Research Institute, she started pursuing maritime history and archaeology as a career. As a newcomer, she is excited to apply her unique background and research experience to the field. Currently, her broader interests include historic fisheries and marine resource extraction in North Carolina, Latin America, and the Caribbean, maritime industrial landscapes, and underwater cave archaeology/conservation. An avid diver and waterman, Lindsay is looking forward to spending the next few years near the coast with her dog, Goose.
---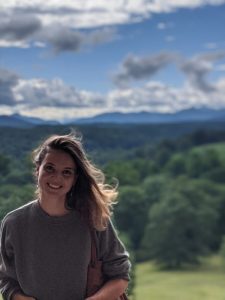 Andrea Yoxsimer (Andi) is a third year Maritime Studies graduate student. Her research focuses on the use of requisitioned merchant class vessels within the Imperial Japanese Navy throughout WWII. She is originally from Reno, NV and she received her Bachelor's degrees in Biology and Anthropology from the University of Nevada Reno. She is a proud 'mom' to her cat Peppa and an embarrassingly large houseplant collection. This program has been instrumental in teaching her both the importance of maritime archeology for the appreciation of history, as well as the practical skills of the discipline to work successfully in the field.